About
Alma Irene Aitch STEM Center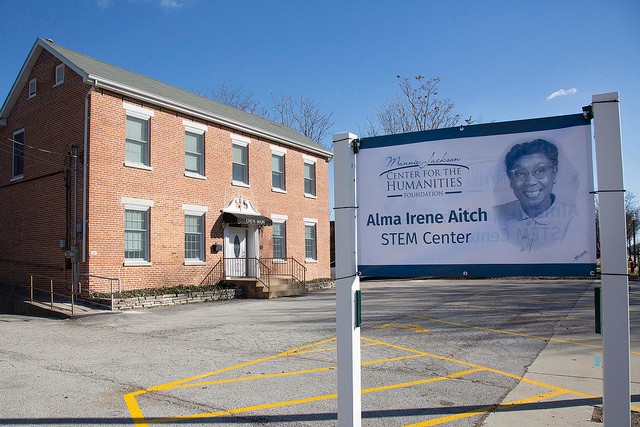 The Alma Irene Aitch STEM Center is a non-profit, educational partnership for finding solutions to problems/conditions through experimentation, communication and teamwork.
The center equips individuals to thrive in a global economy by transforming teaching and learning to respond to life's challenges that spur self-innovation toward answering the "what" and "how" of the issues facing communities and the world, through the integration of STEM and the Humanities.
Goals
To vertically and horizontally integrate STEM and the Humanities through immersive in-person experiences around project-based learning activities.
To provide individuals from all backgrounds the opportunity to access and participate in STEM and Humanities activities during a concentrated and intense program.
To raise the awareness of the importance of STEM and the Humanities and their impact for future employment.
To create and establish partnerships with local, national and global companies to invest in the MJCHF STEM Center as a means of preparing individuals for the future workforce.
To create a model STEM and Humanities program benchmarked nationally.
To facilitate and collaborate on education-based programs, research, or evaluation grants, local, nationally and globally.
To encourage and assist participants in gaining the skills to better understand themselves and to be better citizens.
To assist participants in acquiring the skills to be better prepared for business and careers that will shape the workforce of the nation and the world.
The STEM Center stresses critical thinking activities including math, science, engineering, technology, as well as other arts and social sciences with the goals of individuals learning to work analytically in teams to solve problems and communicate effectively their findings. Individuals spend equal time between Humanities and STEM activities.