Partners
The Mannie Jackson Center for the Humanities is a proud part of Lewis and Clark Community College.
About L&C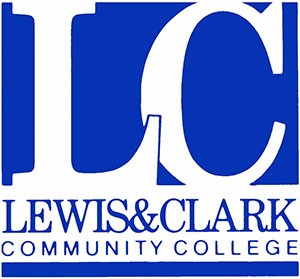 Lewis and Clark Community College is a two-year higher education institution with multiple campuses, a river research center, Community Education Centers and training centers located throughout the 220,439-person college district, which reaches into seven counties.
In addition to offering associate degrees and certificates in more than 40 career programs and numerous transfer options, the college also comprises a popular College for Kids program, a nationally accredited dual credit program for high school students, GED completion and the largest Workforce Training Program in the state of Illinois. More than a dozen colleges and universities also offer bachelor and master degree programs on Lewis and Clark's campus.
The college was founded in 1970 and began with 450 students. Today, it serves approximately 15,000 students annually and is a national and state award winning standout among Illinois community colleges.
Lewis and Clark employs 663 employees and adds $338.5 million in regional income annually, which represents 4.6 percent of the regional economy.
The Godfrey campus is unique; known for its beautiful, historic location on the grounds of the former Monticello College, the second oldest all-female college in the nation, and the buildings on the N.O. Nelson Campus in Edwardsville were on Illinois' list of "Ten Most Endangered Historic Sites" prior to Lewis and Clark purchasing the complex and renovating the buildings.
Learn more at www.lc.edu/discover.
Conoco Phillips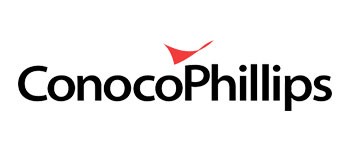 ConocoPhillips is the world's largest independent exploration and production company, based on proved reserves and production of liquids and natural gas.
ConocoPhillips exists to power civilization. They explore for, produce, transport and market crude oil, natural gas, natural gas liquids, liquefied natural gas and bitumen on a worldwide basis - the energy that plays a foundational role in enabling global economic development and human progress.
The company's key focus areas include safely operating producing assets, executing existing major projects and exploring for new energy resources in promising areas. Their portfolio includes legacy assets in North America, Europe, Asia and Australia; growing North American shale and oil sands businesses; a number of major international development projects, and a global exploration program.
ConocoPhillips is active in a wide range of geologic and geographic settings, including some of the world's most challenging areas. From the frozen Arctic to the arid desert, the company has a proven track record of responsibly and efficiently finding and producing oil and natural gas.
Learn more at www.conocophillips.com