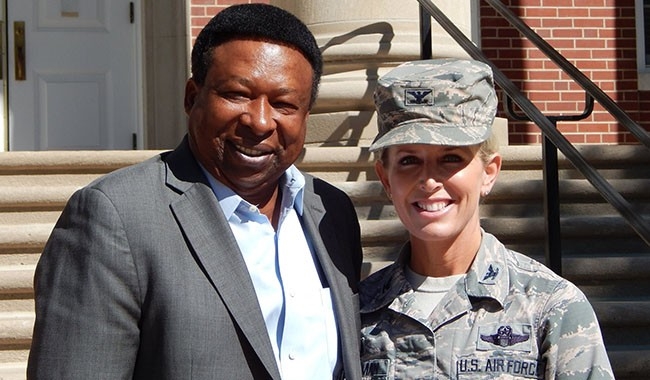 Dr. Hightower met with Colonel Laura Lenderman, Commander of the 375th Air Mobility Wing unit, as part of the Honorary Commander's Program. It is a program designed to help build better connectivity between Scott AFB and community leaders. On her website, she had the following message to Dr. Hightower.
Visit with Dr. Hightower
Thank you Dr. Ed Hightower, Executive Director, Mannie Jackson Center for the Humanities Foundation, for visiting Scott AFB today! It was a pleasure to introduce you to our Airmen and highlight Scott's diverse missions and the 375th Air Mobility Wing's role in enabling rapid global mobility operations through our aeromedical evacuation and combat communications capabilities. We look forward to continuing to partner with you and your team in the future!